Italian Confetti Candies from Sulmona, Italy
From Confetti Pelino SRL and Confetti Di Sulmona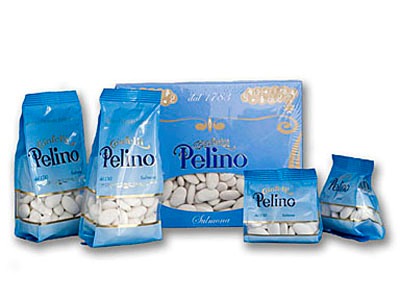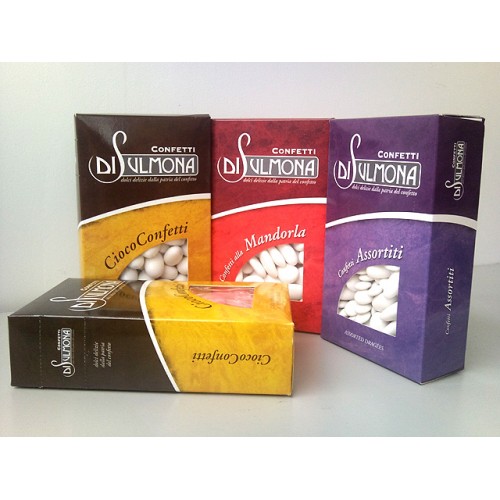 The world-famous, prize-winning, sugar-coated candies known as "confetti" Sulmona are now available in the United States. These fine candies can be enjoyed on their own, fashioned into flowers by our Italian artisans, or used in custom-made bomboniere (favors). We are pleased to offer two brands for you to choose from, both from the traditional home of confetti in Italy - Sulmona.

Confetti Pelino SRL - these delicious confections are still made by hand in a four-day process from a recipe that is over 300 years old, using much of the original equipment, continuing the tradition of the Pelino family. Confetti Pelino & Bomboniera USA is proud to be the exclusive importer fo rthe entire line of Pelino candies in North America. We work directly with the Pelino family to ensure the highest levels of quality and freshness.

Confetti Di Sulmona - using modern production techniques in the largest confetti facility in Sulmona, the newest brand from the Pelino company, offers you a very reasonably priced confetti from Sulmona.


The confetti are available in many varieties and come in decorative bags and boxes of various sizes. Many varieties in stock for immediate shipping. We have in-stock 1 kilo (about 2.2 lbs) boxes only - other sizes must be ordered in from Italy (please allow 4-6 weeks for special order sized boxes). Please allow 6-8 weeks for large quantities of confetti or varieties of confetti that are not in stock.

Read more about our Italian Confetti Candies here.


---