Rehearsal Dinners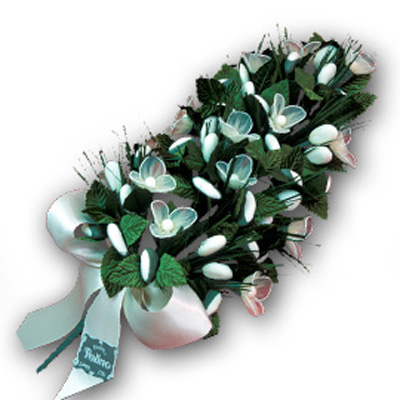 Many people are now offering bomboniere to their rehearsal dinner guests. Sometimes the family who is planning the wedding is not Greek or Italian, so the confetti are not included as wedding favors. Rehearsal dinners offer the perfect opportunity to include the tradition in an elegant way.

Or, perhaps you just want a touch of the tradition at the Rehearsal - we have lovely bouquets to adorn your tables.

Oftentimes, families are also using the Rehearsal Dinner as the venue to provide bomboniere gifts to those closest to them, saving the confetti-only bomboniera for the wedding day.

We are more than happy to work with you to develop something wonderful for your rehearsal dinner party.