About Confetti Pelino
Confetti Pelino & Bomboniera USA
Confetti Pelino & Bomboniera USA is the exclusive North American importer of Confetti Pelino Sulmona candies, confetti flowers and bomboniere.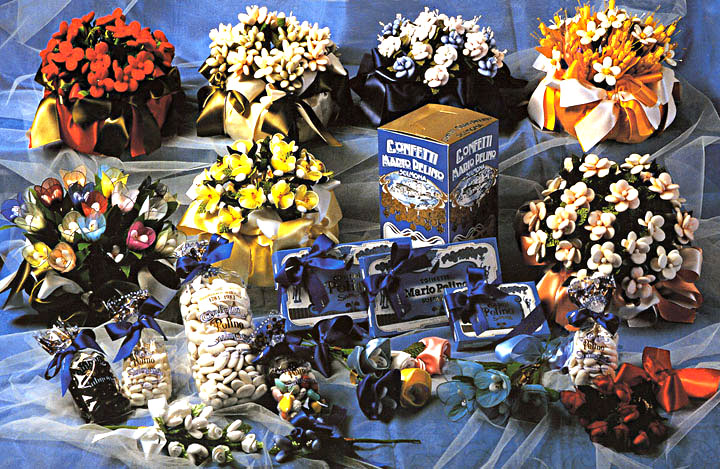 We provide our clients with the full range of bomboniere items, include:
Our mission is to provide a shopping experience for our customers that mirrors the shopping experience in Italy and other European countries. This means you will get personal attention (not an anonymous shopping cart) and the ability to custom-design your bomboniere.
We will also search the European continent to find just the thing you might be looking for. We speak Italian, Spanish and German, in addition to English and are proud to call Sulmona home. We work directly with the Pelino factory in Sulmona and other vendors across Europe to ensure the highest levels of quality and customer satisfaction.
Most of our items are exclusive to Confetti Pelino & Bomboniera USA - you will not find them anywhere else in North America.
We look forward to helping you with your special occasion!
Download our brochure - brochure_11206.pdf (861 KB).